OVERVIEW
Why Does Network Redundancy with APX Net's Always On Matter?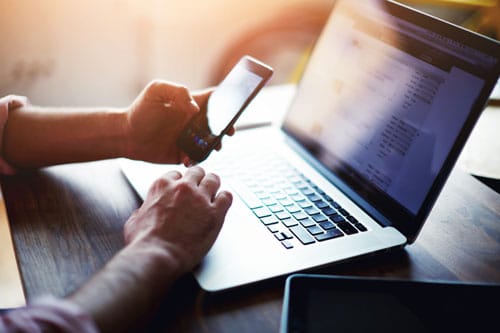 APX Net Always On protects your connections to business-critical applications and customer relationships with network design and deployment to ensure not only redundancy, but true network diversity and survivability.
Our solution goes beyond typical last-mile diversity measures to eliminate any and all single points of failure in the network – from the building entrance to the Central Office.
Let's Talk About How APX Always On Can Help You?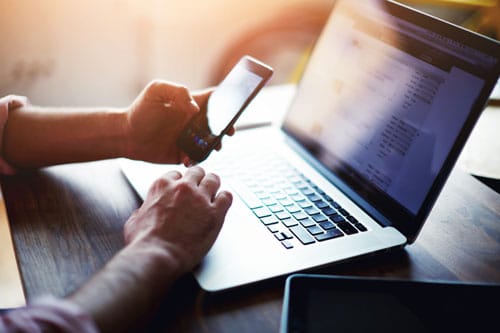 how it works
How Does Network Redundancy with APX Net's Always On Work?
APX Net's Always On includes two separate and wholly diverse fiber-optic connections to any facility. Each fiber path uses separate carrier networks, poles, manholes, conduits, building entrances, electronics, head ends and Central Offices.
The separate, but equally reliable redundant path can carry your mission-critical traffic if the primary connection fails.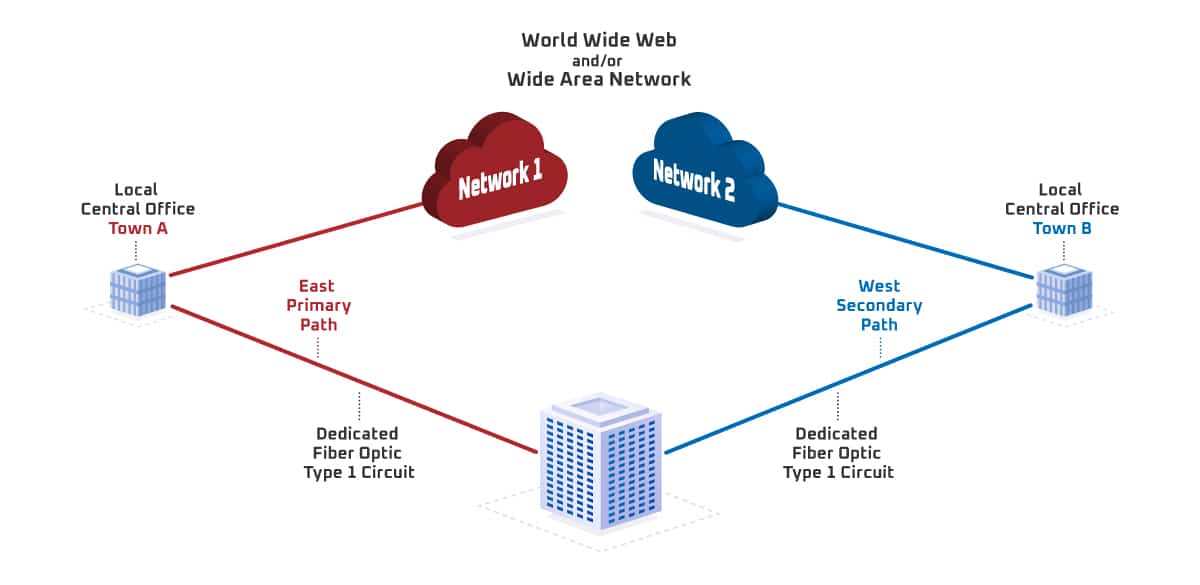 How Can APX Net Always On Work for Your Business?
Benefits
Benefits of APX Net's Always On with Network Redundancy
Business continuity is paramount in a 24/7 business world. Network interruptions are not just inconvenient, they're costly. Our Always On service mitigates risk with the following benefits:

Network Diversity
APX Net Always On sends data over fiber connections from two different network service providers.

Geographic Diversity
Our service delivers traffic using geographically separate facilities, Central Offices and head ends.

Route Diversity
We route your critical traffic over diverse fiber paths, telephone poles, distributing risk and guaranteeing connectivity.

Consolidated Billing
While the connections are completely distinct, we combine them onto a single invoice to ease accounting.

BGP Routing
We set up and manage Border Gateway Protocol (BGP) routing to increase network uptime.

Load Balancing
APX Net distributes network traffic among multiple servers or virtual machines to avoid overloading any one server.
How Can APX Net Always On Benefit Your Business?
One Source. One Invoice. All Locations.
Experience the APX Net Advantage.
Features
Features of APX Net's Always On with Network Redundancy
Type I Circuits
We use Type I dedicated circuits for higher performance.
True Redundancy
Get network redundancy at national, state and local levels through APX Net's management of both circuits. 
99.999% Uptime
We deliver an industry-leading Service Level Agreement (SLA) that guarantees performance levels and 99.999% uptime.
Border Gateway Protocol (BGP) Management
We setup and manage BGP routing and take processing off of your plate.
Engineering & Design
Our team works with you to determine your bandwidth needs and manage the implementation process.
Technical Support
Our U.S.-based Network Operations Center (NOC) operates 24/7 and is available to resolve any service issues.
Flexible Payment Options
Costs for capital assets can be amortized monthly or billed as a one-time expenditure.
One Invoice
Consolidate all your locations on one bill, reducing auditing time and costs.
Ready to Eliminate Single Points of Failure in Your Network?
Ask our data network specialists about APX Net Always On today.