overview
What is a Wide Area Network?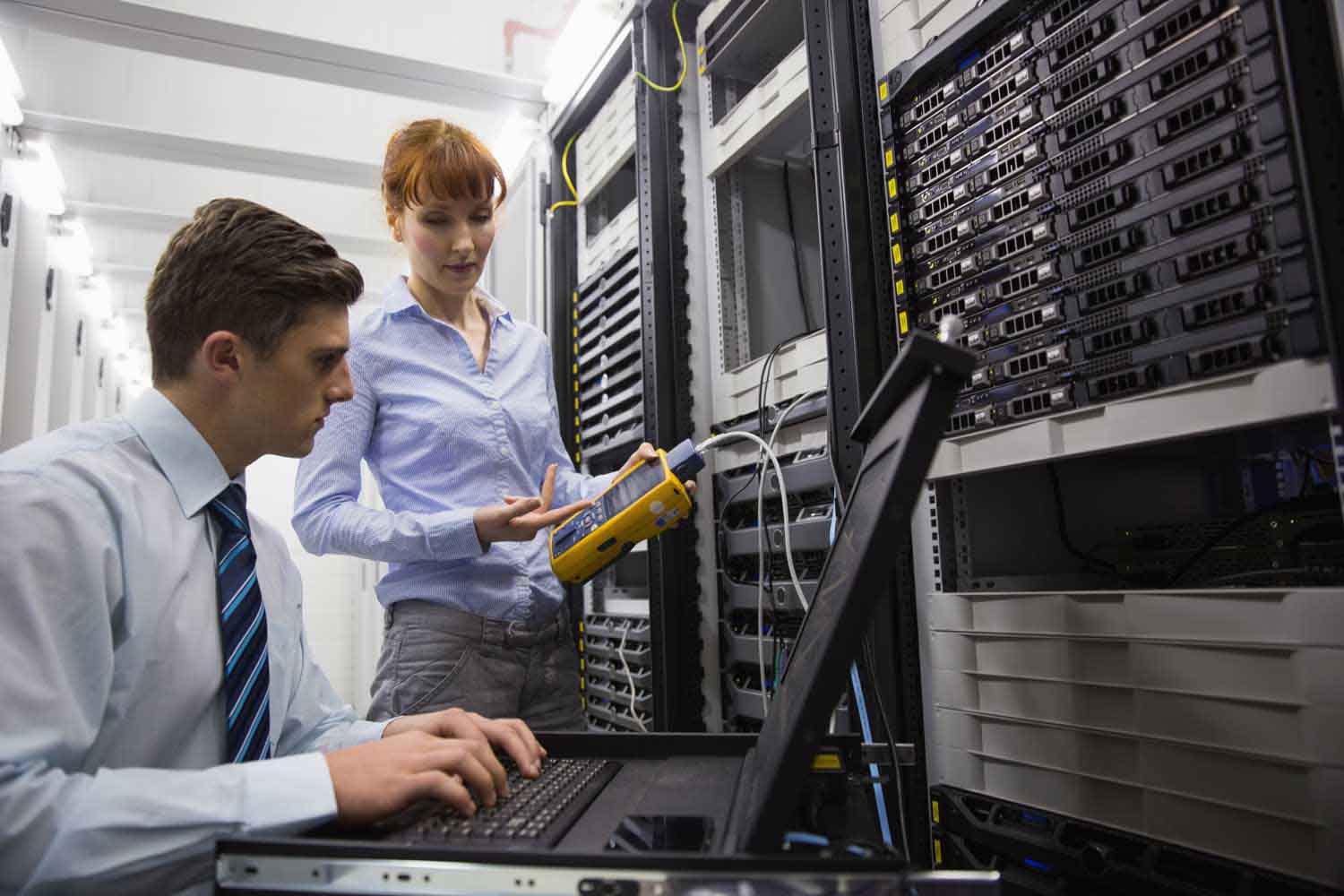 APX Net Wide Area Network (WAN) service enables your large-scale organization to share access to applications, services and other centrally located resources, eliminating the need to replicate that infrastructure at every location. In short, our private WAN offers your business cost-effective, high-speed connectivity, communications and computing at scale.
Think APX Net WAN Could Help Your Business?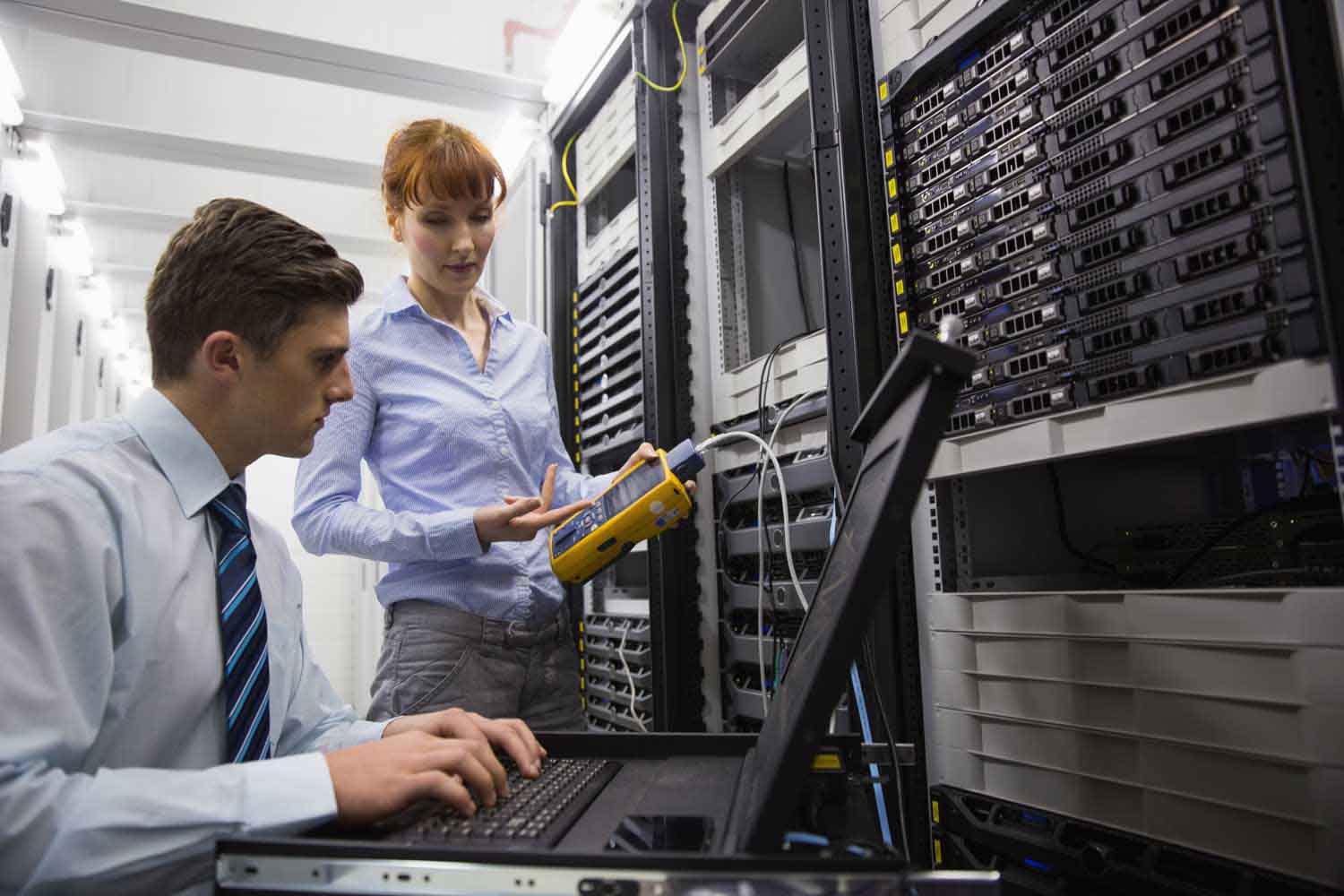 how it works
How Do APX Net WAN Services Work?
APX Net WAN is simply a group of computers, switching and devices that are connected across cities, states and even countries. Within your organization, our WAN links the Local Area Networks (LANs) at all of your office locations, as well as your data center and cloud infrastructure or applications. Most importantly, a WAN is a private network that does not traverse the Internet, making it more reliable and secure.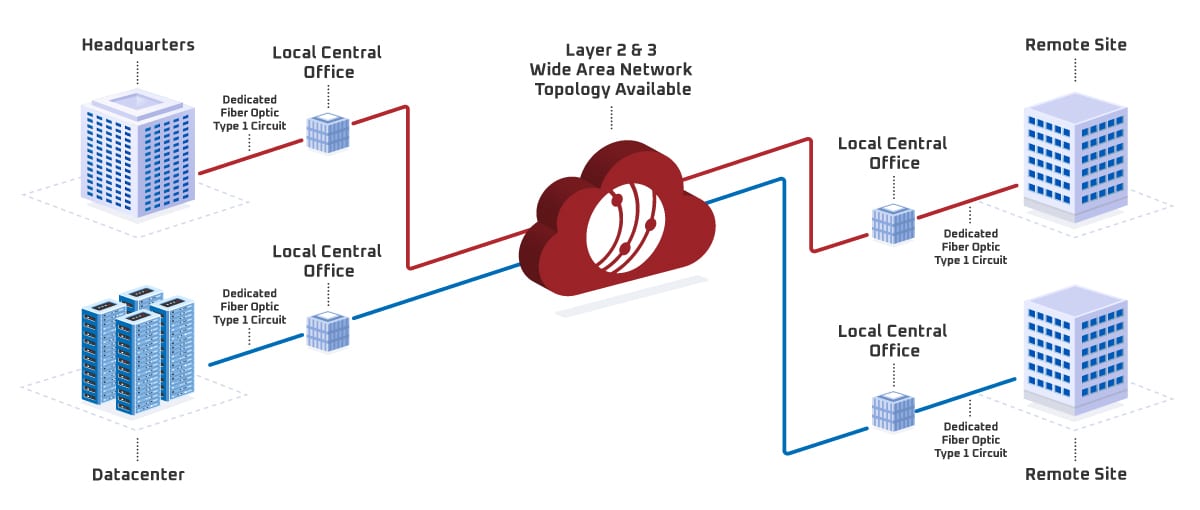 How Can APX Net WAN Work for You?
Service Options
Choose the WAN Connection that's Right for You
We offer three types of private WAN services, all delivered over fiber-optic connections. Selecting the WAN architecture that's right for your business requires an analysis of your locations, infrastructure and applications – an exercise that our expert engineers are qualified to take on. Generally speaking, however, here are some guidelines to keep in mind:

MPLS
A Multiprotocol Label Switching (MPLS) WAN is built on top of a provider's MPLS network to provide Layer 2 or Layer 3 data networking services.

Ethernet Any-to-Any
A Carrier Ethernet service defined by the Metro Ethernet Forum, Ethernet LAN (E-LAN) provides Layer 2 multipoint-to-multipoint connectivity.


Ethernet Point-to-Multipoint
A Carrier Ethernet Service defined by the MEF, Ethernet Virtual Private Line (EVPL) services deliver Layer 2 hub-and-spoke connections.
 Not Sure Which APX Net WAN is Right for Your Business?
Choose MPLS when Quality of Service (QoS) is paramount, such as with real-time video or mission-critical data traffic.
MPLS-based WANs enable:
Traffic prioritization and classes of service
Control of latency, jitter and packet loss
Bandwidth allocation to traffic types
Connects locations with different protocols, such as IP, Ethernet, SAN, FDDI and more
Scalability as needed
Point-to-point, multipoint or meshed networks
Choose E-LAN when you need a cost-effective WAN to connect data centers or remote offices.
E-LAN WANs enable:
Managed connections
Effortless scalability from 10Mbps to 100 Gbps
Data traffic aggregation on a single Ethernet Virtual Connection (EVC)
Reduced costs with a single network handoff
Secure layer 2 data transmissions
Plug and play addition of new connections
Dynamic application management
Multipoint to multipoint networks
Choose EVPL when you have high data traffic between a hub site and multiple remote sites.
EVPL WANs enable:
One to many connections
Scalability from 10Mbps to 100Gbps
Multiple services on a single switch or router at the hub site
Layer 2 data networking
Classes of service for low to high QoS applications
Centralized traffic routing
Use of lower cost routers for point-to-point connections to hub site
Benefits
Benefits of APX Net WAN Connections
Our private WAN solution is a private network designed to bridge great distances and offer your enterprise a clear alternative to Internet connectivity for delivering benefits, such as:

Easy Data Sharing
APX Net WAN services enable you to share data across all devices connected to the network, with instant synchronization of updated information across branch offices.

Centralized IT
With an APX Net WAN, everyone taps into the same infrastructure, so you only have to invest in email and file servers once. Centralization also simplifies backup and maintenance.

Improved Data Security
Our WAN solution enables you to send traffic securely without touching the public Internet. Encryption and other measures keep your data safe and compliant with regulations, such as HIPAA.

Increased Bandwidth
Our WAN solution leverages leased or private lines instead of broadband Internet links, providing low- latency, higher-speed connections without throttling or data caps.

Guaranteed Uptime
Unlike Internet connections, an APX Net WAN is delivered with a Service Level Agreement (SLA) and around-the-clock expert support for guaranteed uptime.

Cost Savings
Our WAN services can enable cost savings by consolidating data traffic across the same connections and reducing the need for travel with online collaboration tools.
How Can Your Business Benefit from APX Net WAN Services?
One Source. One Invoice. All Locations.
Experience the APX Net Advantage.
Features
Features of APX Net WAN Solutions
SD-WAN Integration
Our WAN integrates with SD-WAN solutions to create paths to both the public Internet and your private network.
Flexible Network Configurations
We build Layer 2 and Layer 3 networks to suit your needs.
Flexible Payment Options
Costs for capital assets can be amortized monthly or as a one-time expenditure.
Low Latency
Our WANs are perfect for sensitive, low-latency applications.
Engineering & Design
Our team will work with you to determine your bandwidth needs and manage the implementation process.
Nationwide Coverage
Unlike a regional provider, we support network across all 50 states.
Technical Support
Our U.S.-based Network Operations Center (NOC) operates 24/7 and is available to resolve any service issues.
Scalable
Fiber Ethernet allows you to easily increase bandwidth up to 100Gbps.
Ready to Securely Scale Your Business?
Ask our data network specialists about WAN solutions today.