Request a Consultation
*Restricted to business locations only. Home-based businesses in residential locations and residential customers do not qualify for services.

OVerview
INSITE by APX Net (Networking Monitoring and Management)
INSITE by APX Net is an industry-leading network monitoring and management platform purpose-built on a foundation of ServiceNow®, LogicMonitor® and Sisense.
Blending a digital workflow, cloud-based platform and delivering full stack monitoring and AIOps with powerful analytics, APX NMM delivers into your network and compute environment best-in-class:
Monitoring
Incident Management
Business Intelligence
Actionable Insights
Complemented by a U.S.-based 24/7/365 Network Operations Center, APX NMM extracts metrics from over 2000+ manufacturers, systems and device types leveraging standard APIs and protocols.
As IT complexity grows, it is critical to have comprehensive insights into your physical, virtual and cloud infrastructure. APX NMM eliminates the need for siloed monitoring tools. You'll get end to end visibility across all your locations in a single platform.
Let's Talk About How APX Net INSITE Can Help You.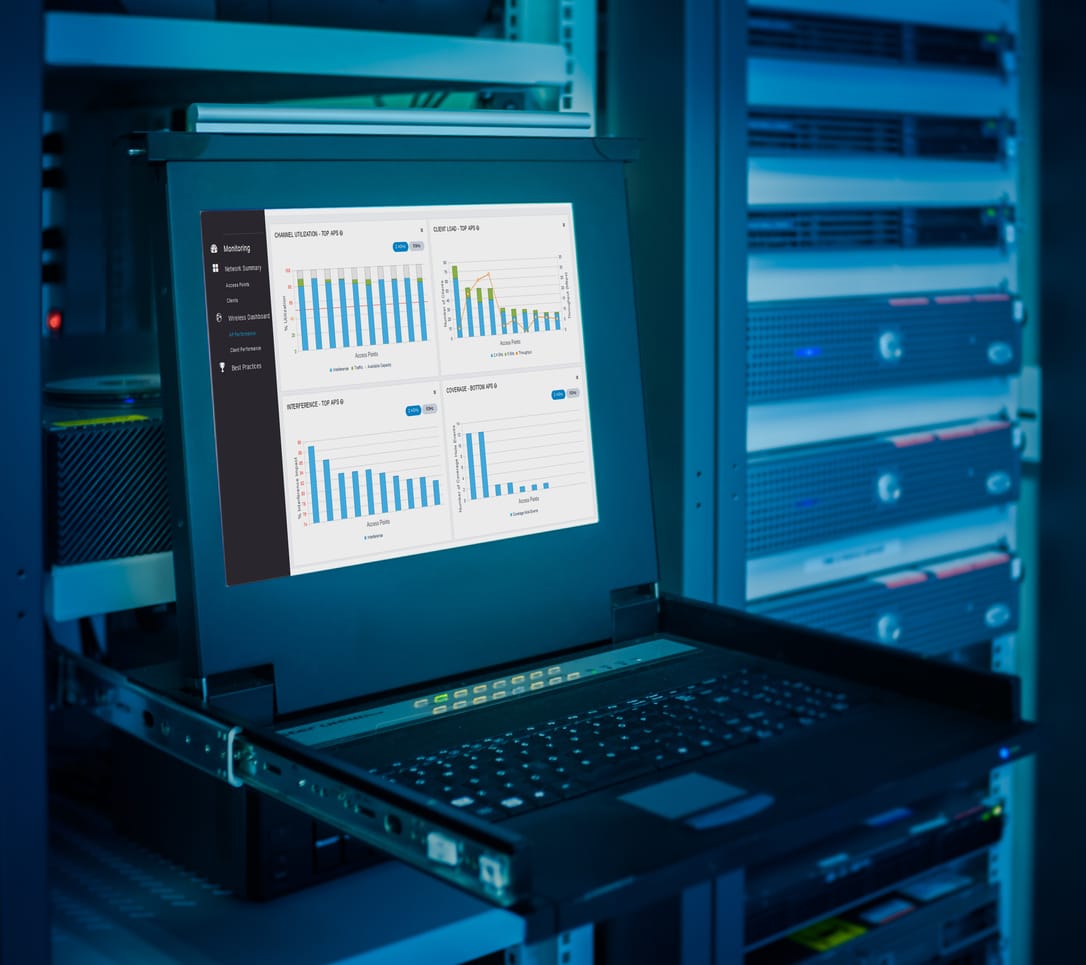 One Source. One Invoice. All Locations.
Experience the APX Net Advantage.
 APX NMM FEATURES
APX Net INSITE Features
All APX circuits are supported by our U.S.-based 24/7/365 Network Operations Center.
Enterprises can select additional services to enhance network support and performance. 

Reactive Monitoring
Access to Secure Client Portal & Reports
Ability to Open Tickets & View Updates
Incident Remediation
Vendor/Carrier Coordination
Carrier & Device Agnostic
Near Real-Time Device Metrics

Proactive Monitoring
Detect & Validate Outages/Service Degradations
Tickets Opened Automatically by NOC
Incident Notification
Fault & Performance Events
Near Real-Time Device Metrics
Access to Secure Client Portal & Reports

Circuit & Edge Device Monitoring
Tier level 1, 2 and 3 Support
Information Technology Infrastructure Library (ITIL) Framework
API-enabled Service Management
Service & Remote Moves, Adds, Changes or Deletions (MACD)
Management through Resolution
How Can APX Net INSITE Work for your Business?