OVERVIEW
What is an Ethernet Private Line?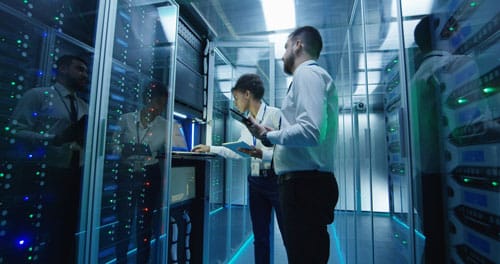 APX Private Lines use point-to-point Ethernet connections to quickly and securely move high volumes of data between two sites, such as your headquarters and data center, without traversing the public Internet. Since your data isn't touching the Internet, Private Lines are ideal for obtaining security certifications and complying with data privacy regulations.
Additionally, Private Lines create dedicated links that aren't shared with other businesses, so you get guaranteed speeds and throughput.
What's more, our Private Lines can carry all types of mission critical data with a high quality of service (QoS). They're designed for critical applications and data backup and restoration as well as real-time collaboration with video conferencing.
Let's Talk About How APX Net Private Line Can Help You?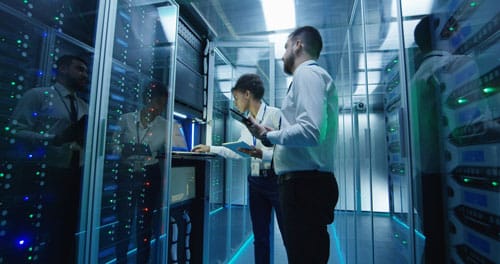 how it works
How Does an Ethernet Private Line Work?
Our Ethernet Private Lines combines the simplicity of Ethernet with the security of point-to-point connections. We provision a point-to-point virtual dedicated connection through our network between two user network interfaces (UNIs) on your network equipment (i.e., network routers) at each business location.
Ethernet private lines can be provisioned over fiber, copper, DS1/DS3, or DOCSIS. We recommend Ethernet over Fiber connections wherever possible.

How Can APX Net Private Line Work for Your Business?
USE CASES
Using Our Ethernet Private Line Services
Ask Our Data Network Specialists.
There are many ways to leverage our Private Line services, but our enterprise customers typically use them for the following applications:
Moving data between locations and data storage hubs
High-quality communications between locations
Rapid data backup and restoration
Ensuring business continuity with a secondary, redundant Ethernet Private Line
Ask Our Data Network Specialists.
Benefits
The Benefits of an Ethernet Private Line
Our Private Line services offer several benefits to your organization, including:

High Speed
Our Private Line solution provides a direct path between two locations at speeds up to 100Gbps.

Traffic Prioritization
Ethernet Private Lines let you prioritize a range of business applications with multiple classes of service.

Low Latency
APX Net Private Lines are ideal for supporting latency-sensitive applications like real-time video.

Scalability
Ethernet Private Lines allow you to quickly and granularly increase bandwidth from 10Mbps to 100Gbps.

Security
APX Net Private Lines secure your critical data traffic by using dedicated, private connections.

Cost Savings
Ethernet Private Lines can replace traditional private lines with a more flexible and affordable connection.
How Can APX Net Private Lines Benefit Your Business?
One Source. One Invoice. All Locations.
Experience the APX Net Advantage.
Features
The Features of an Ethernet Private Line
High Speeds
Ethernet Private Lines range from 10Mbps to 100Gbps.
99.999% Uptime
We deliver an industry-leading Service Level Agreement (SLA) that guarantees performance levels and 99.999% uptime.
Engineering & Design
Our team works with you to determine your bandwidth needs and manage the implementation process.
Technical Support
Our U.S.-based Network Operations Center (NOC) operates 24/7 and is available to resolve any service issues.
Flexible Payment Options
Costs for capital assets can be amortized monthly or billed as a one-time expenditure.
Ready to Bypass the Internet with Secure Point-to-Point Ethernet?
Ask our data network specialists about APX Net Private Line today.